1. Feedings and hammocks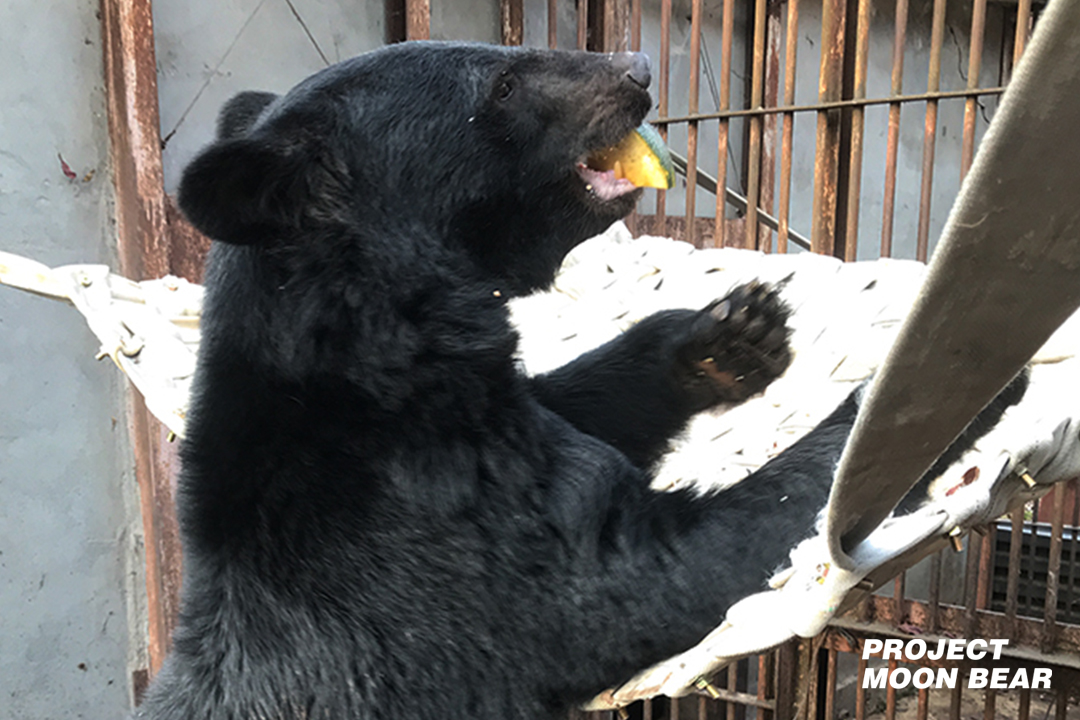 We provided captive bears in Hwacheon and Donghae farms with new hammocks and a variety of fruits such as tomatoes, pumpkins, and cherries.
2. Publishing Project MoonBear Newsletter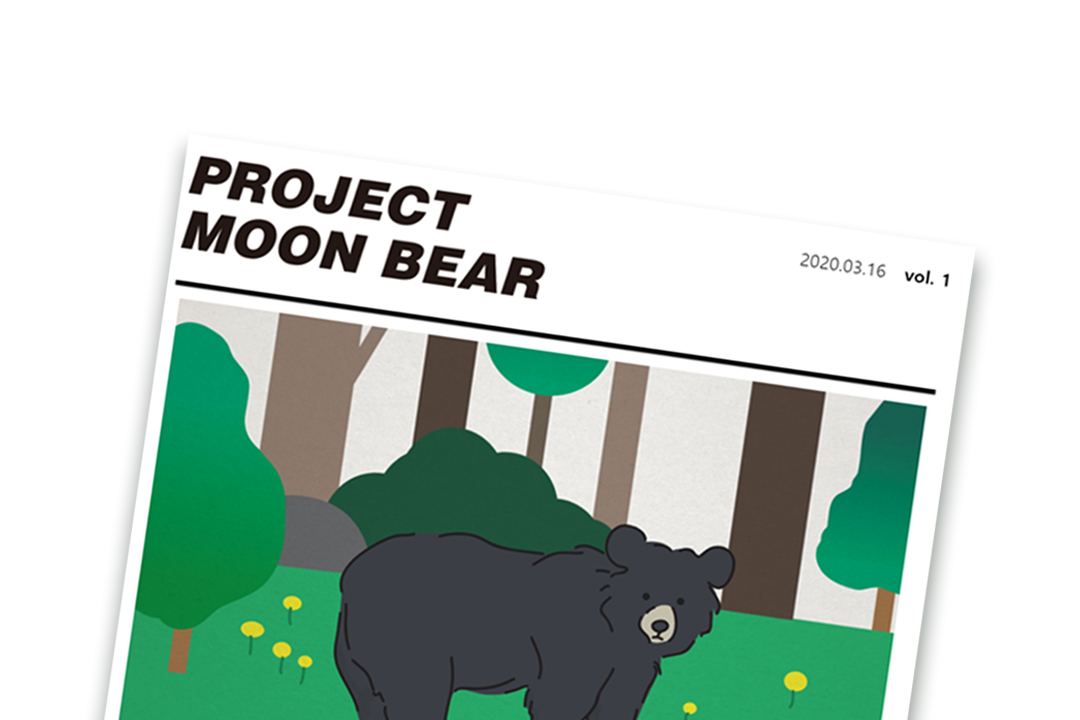 Since March 2021, we have published eight newsletters promoting our projects and activities. Our monthly newsletters included illustrations, cartoons, columns, and member interviews about captive bears and animal welfare issues.
3. Enrichment team <Ma-i-dong-phung>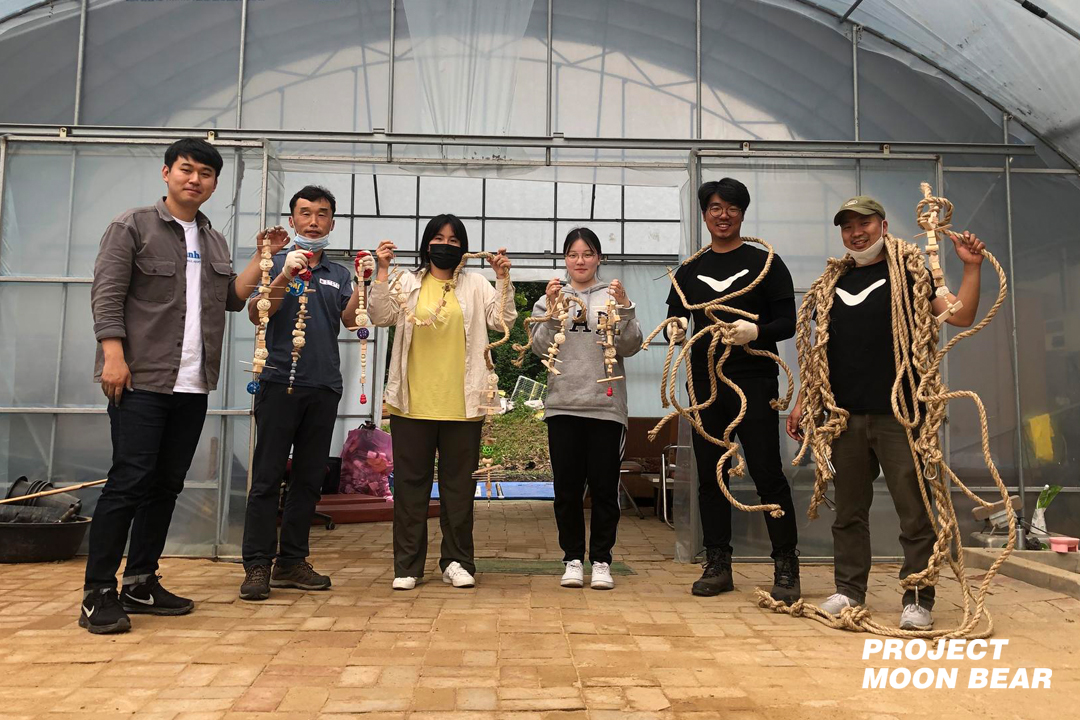 We officially formed a new project team dedicating improving the environment and behavioural care of captive wild animals. Despite the COVID restrictions, the team has successfully undertaken enrichment activities at Cheongju Zoo eight times and provided six wildlife management/conservation institutions with enrichment items such as hammocks and rope ladders our team made.
4. News conference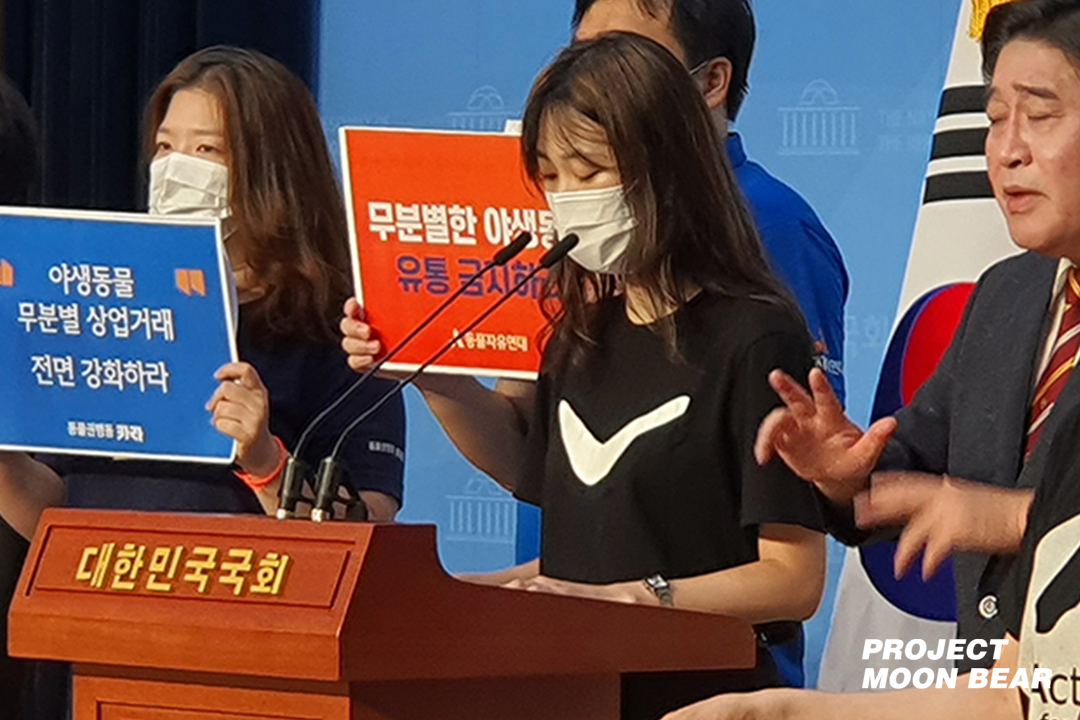 We supported proposing a bill for strengthening the management of exhibition and sales of wildlife and pandemic prevention with Kang Eun-mi, a member of the Justice Party, a South Korean political party, and other civil societies.
5. Awareness and education activities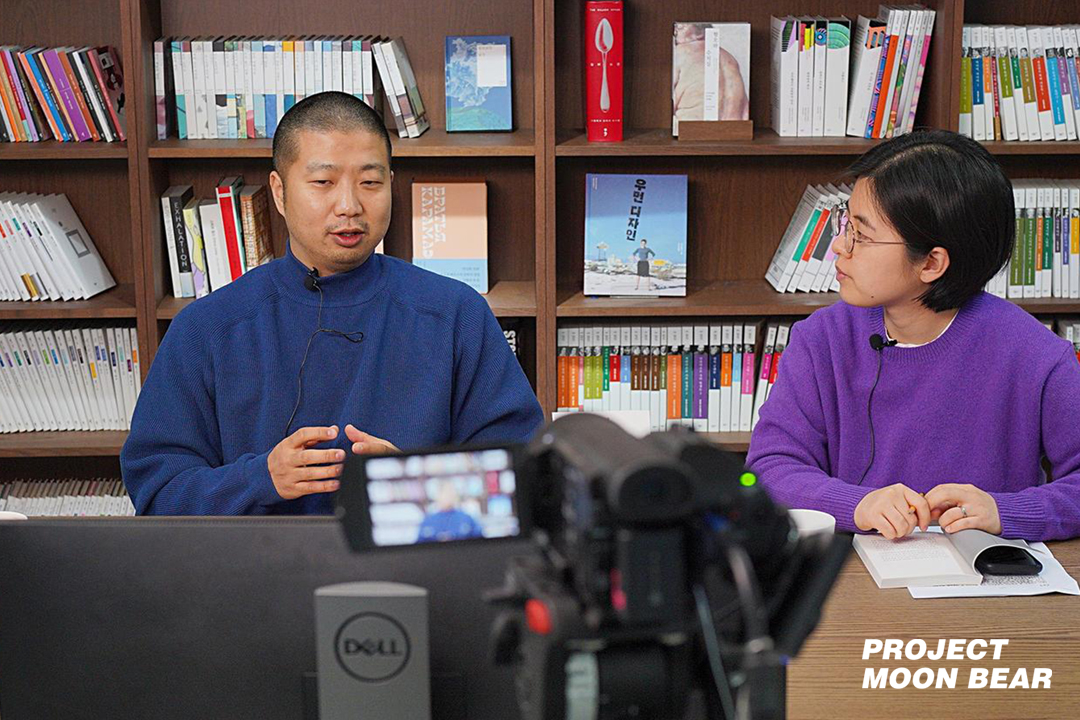 Our team held lectures and seminars online to publicise bear farming issues. For example, at a seminar with Mineumsa, one of the major publishers in South Korea, we talked about human-wild animal coexistence. More than a hundred joined in this seminar via Zoom, and there were generous donations from our audiences after the event.
6. #MOONBEARCHALLENGE campaign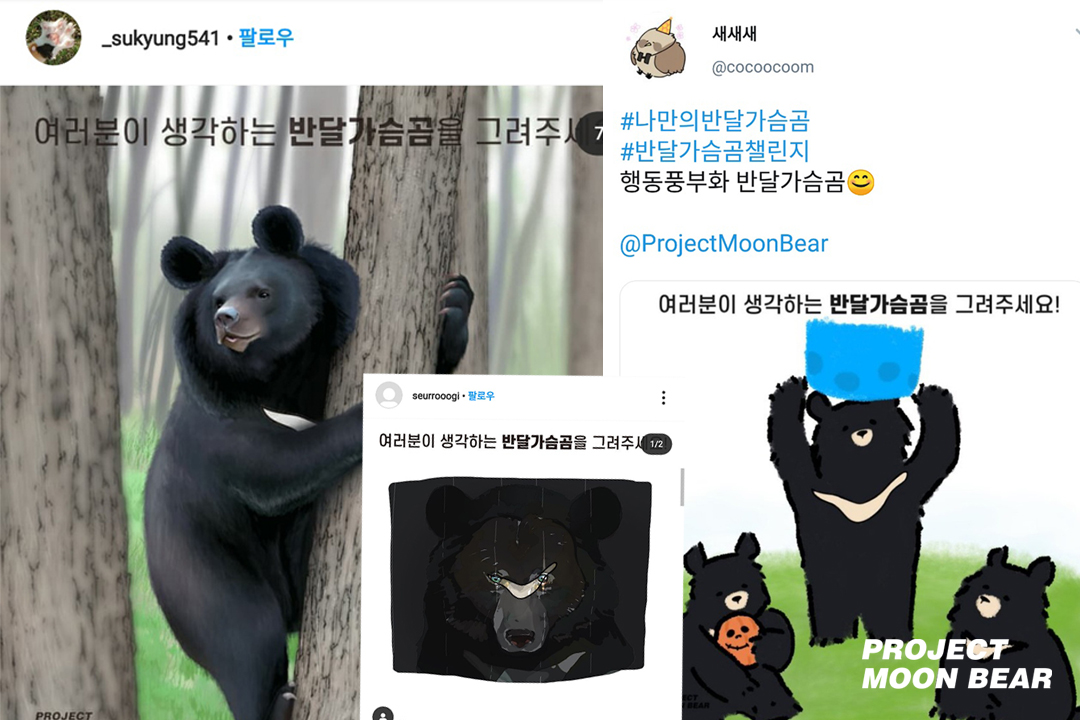 We launched a moon bear drawing campaign on Instagram, and many novel and thought-provoking pictures were shared.
7. Our journey to a bear sanctuary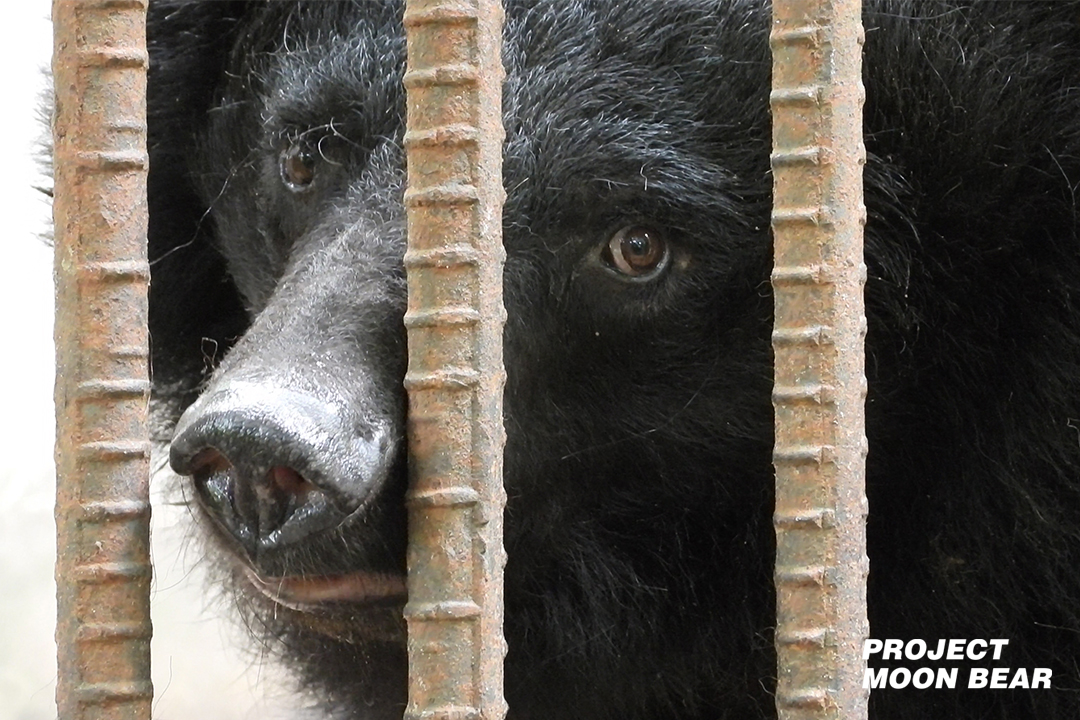 Since the cabinet passed a budget for confiscating captive bears and establishing facilities for those bears in September 2021, we have been actively communicating with local governments to find a suitable place to establish a bear sanctuary.
We couldn't have done it without our supporters! Your great contribution made all possible, from awareness-raising activities to launching our new animal enrichment team in 2020. Together, we believe that we have enriched captive bears' life, and we will continue to pursue our mission in 2021.