1. Rescue and Care for Bears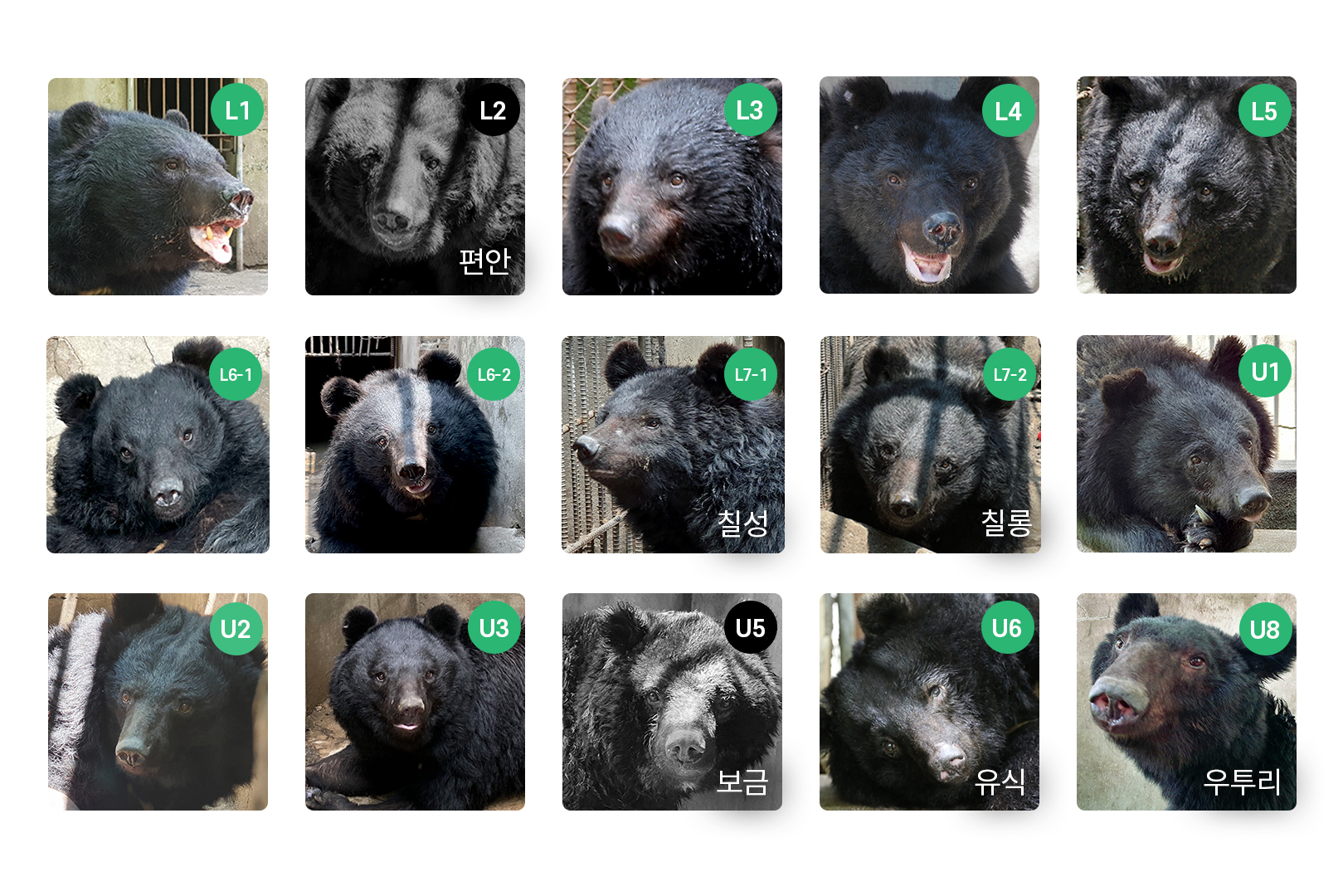 Project Moon Bear rescued fifteen captive bears from a bear farm in Hwacheon, in Gangwon Province, South Korea, with Korea Animal Rights Advocates. We repaired rusty cages and old facilities on the farm and installed water buckets in each cage. We also managed to draw blood from the bears for medical examinations without anaesthesia during our weekly visits for facility maintenance and enrichment training. Although two bears having health problems left us, we have been striving to make a home (sanctuary) for the rest.
2. Promoting the first private bear sanctuary in Korea

Project Moon Bear has kept looking for a site for the first private bear sanctuary in South Korea. Unfortunately, our initial building plan in Goyang city failed in further development while we were making a blueprint. However, recognising this project requires a large geographical area and financial support to be successful, we have never stopped refining our plan and have committed to communications with other landowners and local governments to make sanctuary establishment feasible in 2022.
3. To make a better sanctuary in Gurye

We have continued to monitor a project plan to establish a Gurye sanctuary, which the Ministry of Environment and Gurye county promoted. We have been involved in the establishment and management planning stages and have provided a close consultation to make a sanctuary, not a zoo.
4. A joint agreement on ending bear farming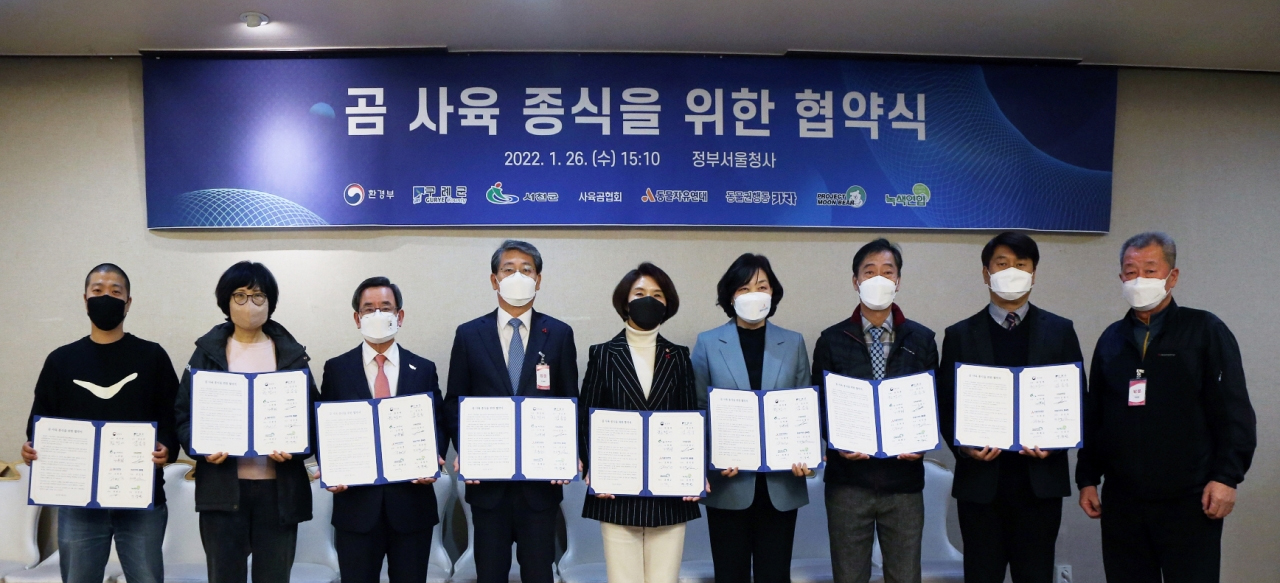 There have been discussions among the Ministry of Environment, the Korea Bear Farmers Association, and key animal conservation NGOs since September 2021. Project Moon Bear is proactively engaging and participating in the discussions to close the bear farming industry and share responsibilities with the stakeholders. Our contribution has led to a joint agreement on ending bear farming that will ban bear bile extraction from 2026.
5. Our effort to save bears in the Yongin farm

Since a farmer in the Yongin bear farm was arrested for illegally breading bears for bile extraction, we have cared for the left bears on the farm and tried to find a way to move them to a safer place with partner organisations. In addition, we raised a petition against bear bile farming and for severe punishment for the farmer in the Yongin farm.
Organisation and Management
---
1. Setting up the first office

Project Moon Bear is now based in Daerim, Seoul. Since our start, we had carried out our project without having a proper office. However, thanks to our supporters, we had our office team meetings and prepared campaign activities at the office this year.
2. Organisational development and our first full-time staff
Project Moon Bear has become an official non-profit organisation. We applied for the legal status of the non-profit foundation to be able to issue a donation receipt to our supporters, which offer tax benefits from 2022. Additionally, we now have a full-time member of staff who would open a better communication channel and cement a long-term relationship with our supporters.
1. Raising awareness for the public

Raising awareness among the public and young students is a critical component of our work. We continued our educational activities at Gurye county, City College, and Unsan primary school – talking about problems with bear farming and the necessity of having a bear sanctuary.
2. Translation and education materials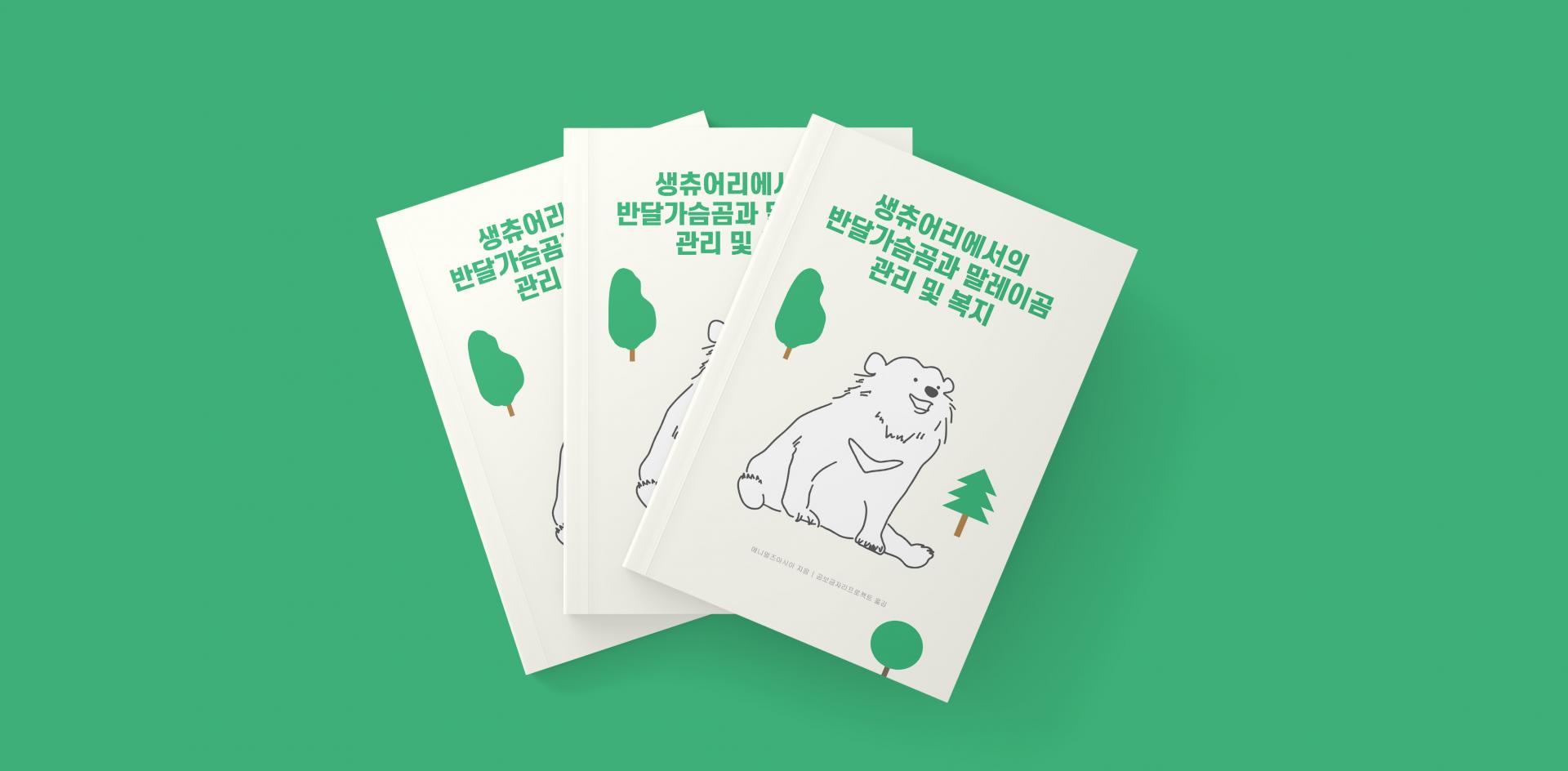 We translated a handbook "Care and Welfare of Asiatic Black Bears and Malayan Sun Bears in Rescue Centres" into Korean, initially published by Animals Asia Foundation, operating bear sanctuaries in China and Vietnam. Another book our team translated was "Environmental Enrichment for Captive Animals" by Robert Young, who studied zoo animals' behaviours and welfare. We distributed these books to relevant wildlife conservation organisations in Korea.
3. Wadiz Fundraisings

To promote Project Moon Bear and advance awareness of bear farming issues among the public, we launched another fundraising campaign in Wadiz, a Korean major crowdfunding platform. The campaign generated 16,526,054 Korean Won, reaching 3148% of our initial goal.